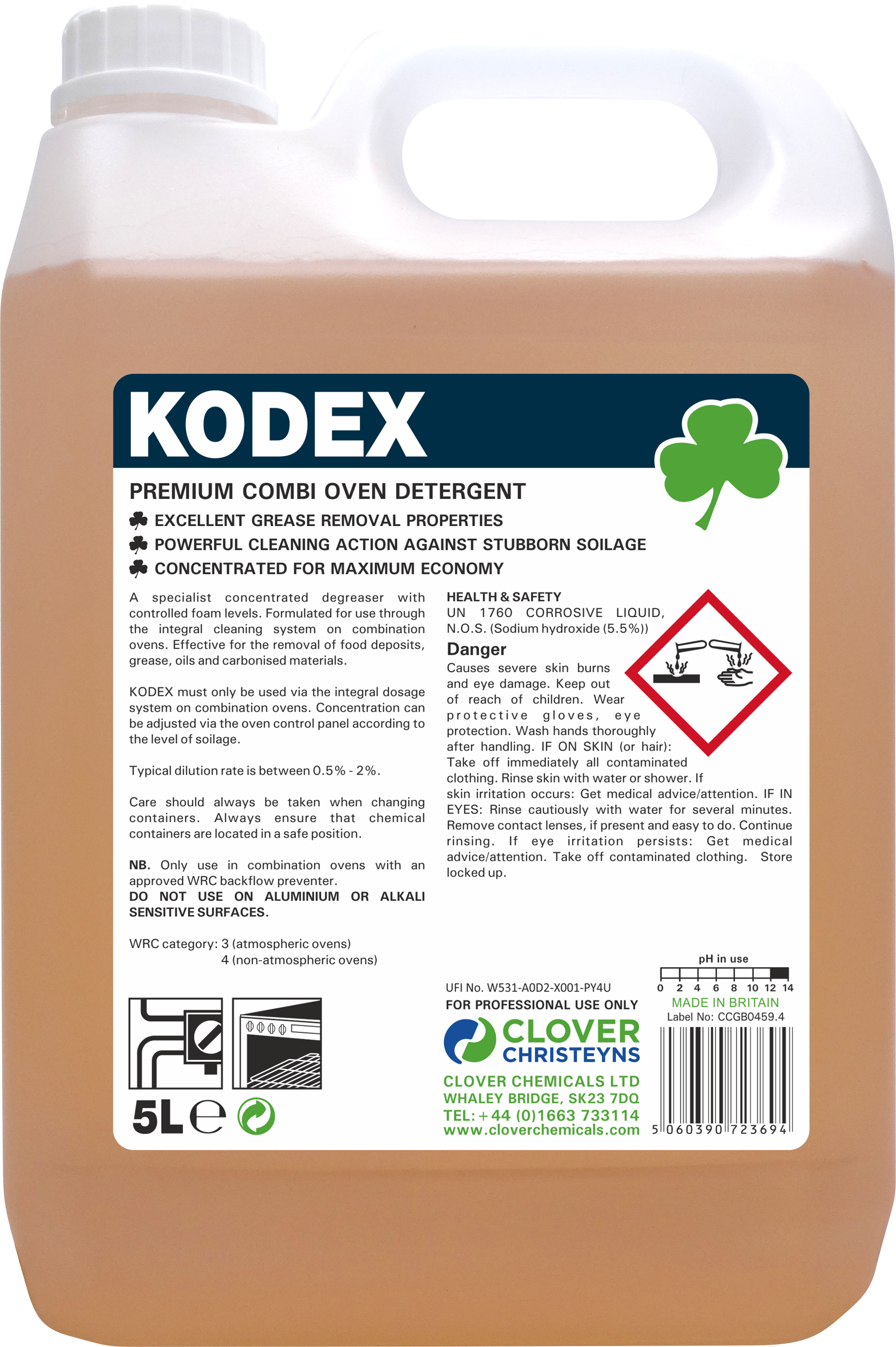 Kodex
SKU:
Combi Oven Detergent
A specialised, concentrated degreaser for use through the integral cleaning system on combination ovens. 
A powerful alkaline cleaner with controlled foam levels, Kodex removes food deposits, grease, oils and carbonised materials. 
Designed for use in combination ovens with an approved WRC backflow preventer. 
NB. Not suitable for use on aluminium or other alkali sensitive surfaces.