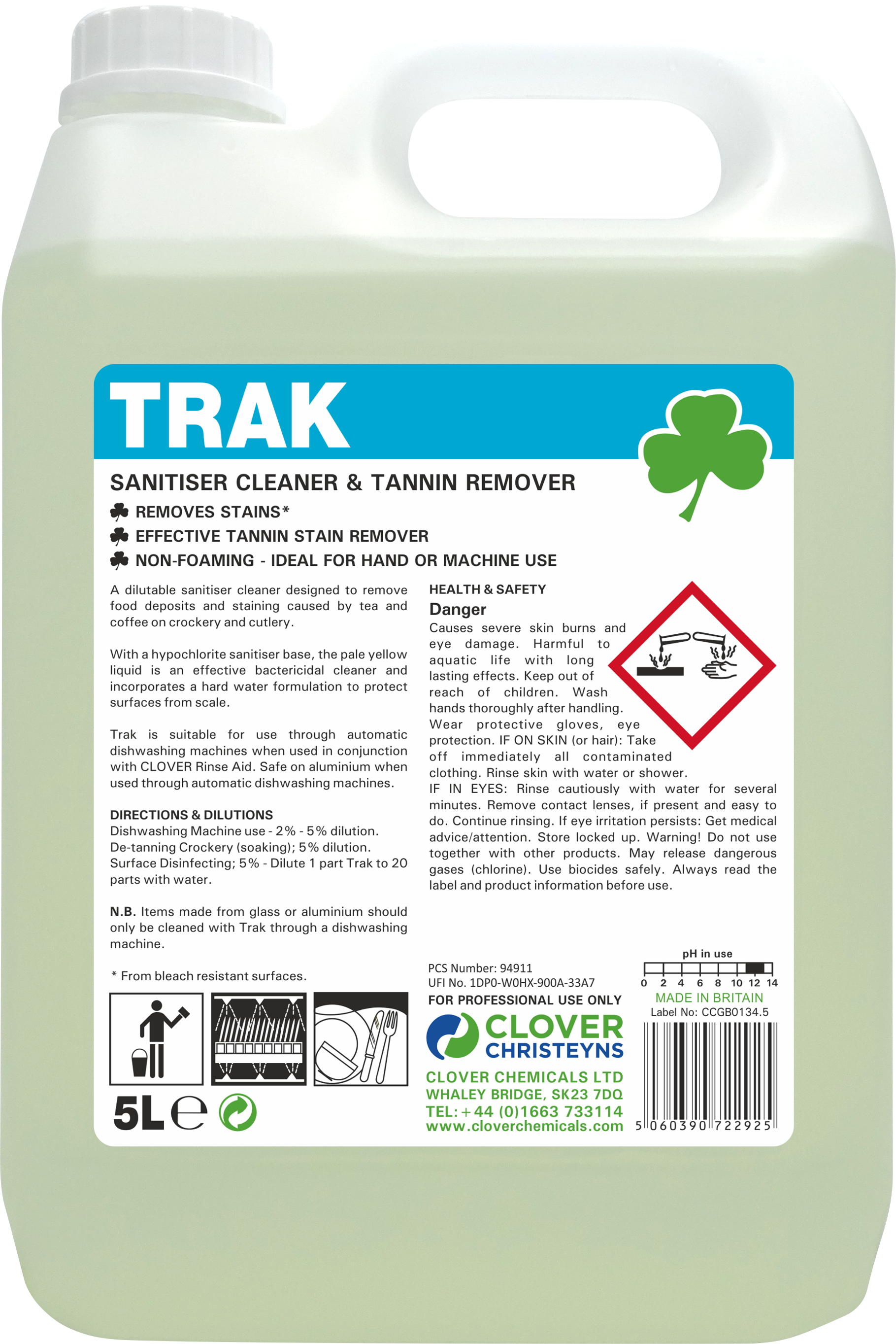 Trak
SKU:
Cleaner Destainer & Deodoriser
An effective bactericidal cleaner designed to remove food deposits and stains. A non foaming cleaner for ease of use, Trak will deodorise food waste bins, drains, etc. 
With a hypochlorite base, the pale yellow liquid incorporates a hard water formulation to protect surfaces from scale. 
Trak will effectively clean and destain surfaces, crockery, cutlery and utensils, including those made from glass, aluminium and stainless steel. Use to clean and sanitise in kitchen and catering environments.