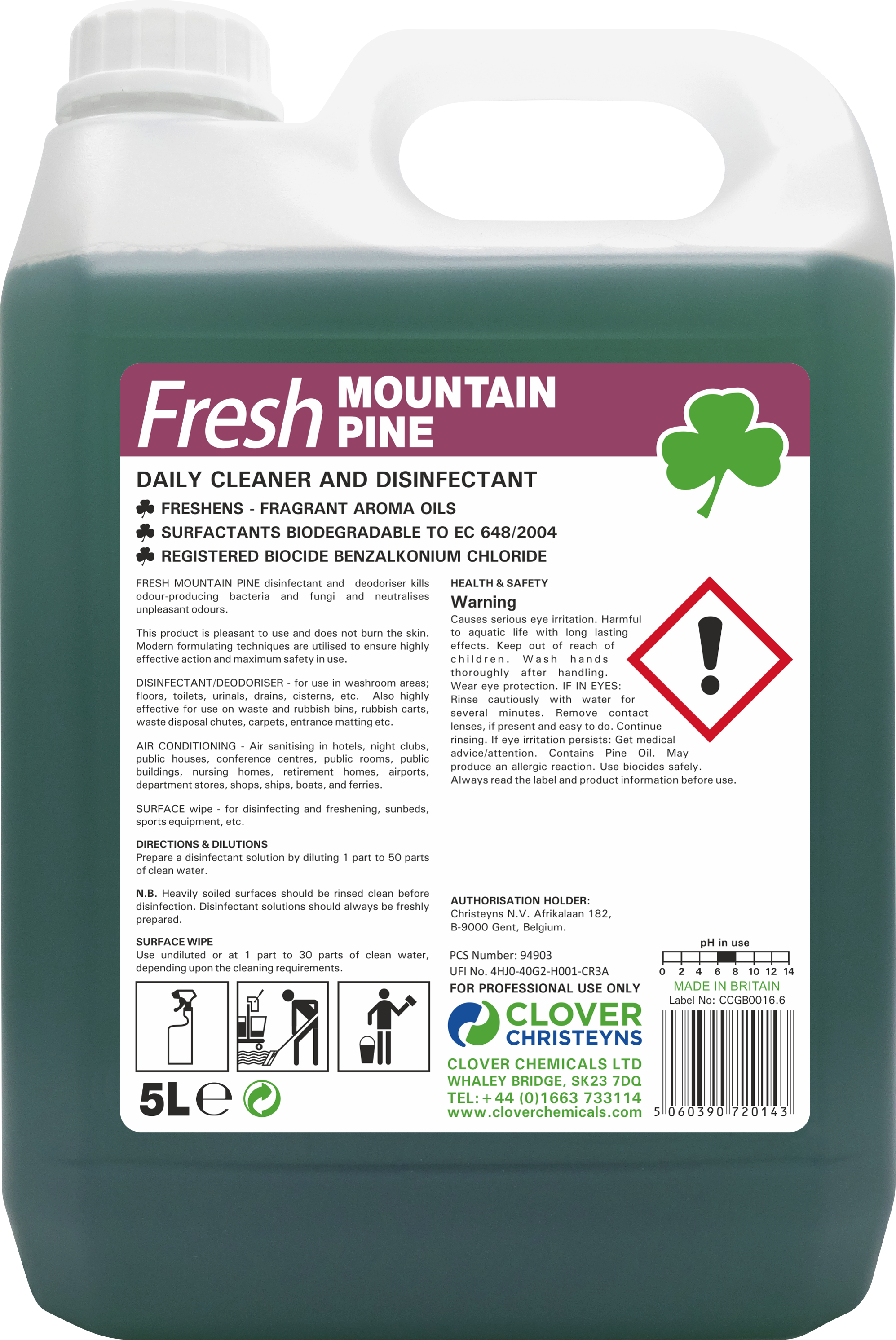 Fresh Mountain Pine
SKU:
Daily Cleaner and Disinfectant
A powerful disinfectant and deodoriser concentrate that kills odour producing bacteria and fungi and neutralises unpleasant odours. A green liquid, which incorporates a fresh pine fragrance, Fresh Mountain Pine contains a synergistic blend of biocides. 
Ideal to clean and disinfect toilets, urinals, washroom surfaces, floors, tables, door handles, hand rails, bedsteads, desks, sunbeds, sports equipment, etc.
 Recommended for a variety of uses in hotels, nightclubs, public houses, conference centres, public rooms and public buildings, nursing homes, retirement homes, airports, department stores, shops, ships, boats and ferries.