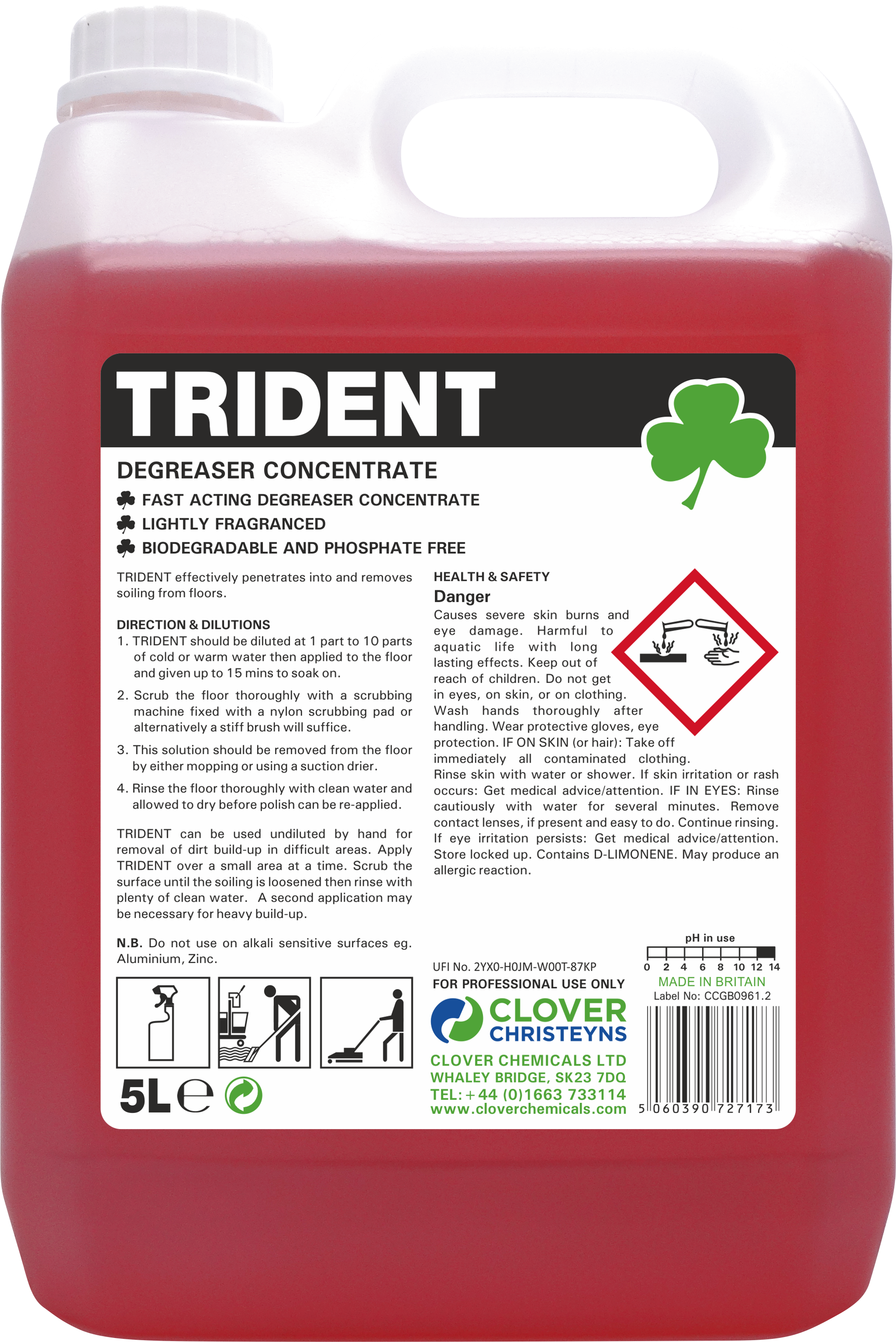 Trident
SKU:
Fast Acting Degreaser Concentrate
Trident effectively penetrates into and removes soiling from floors.  
It can be used undiluted by hand for removal of dirt build up in difficult areas.  
Effective on both metallised and non-metallised floor polishes. Ideal to strip emulsion polish from linoleum, thermoplastic floors, rubber, sealed wood and terrazzo.