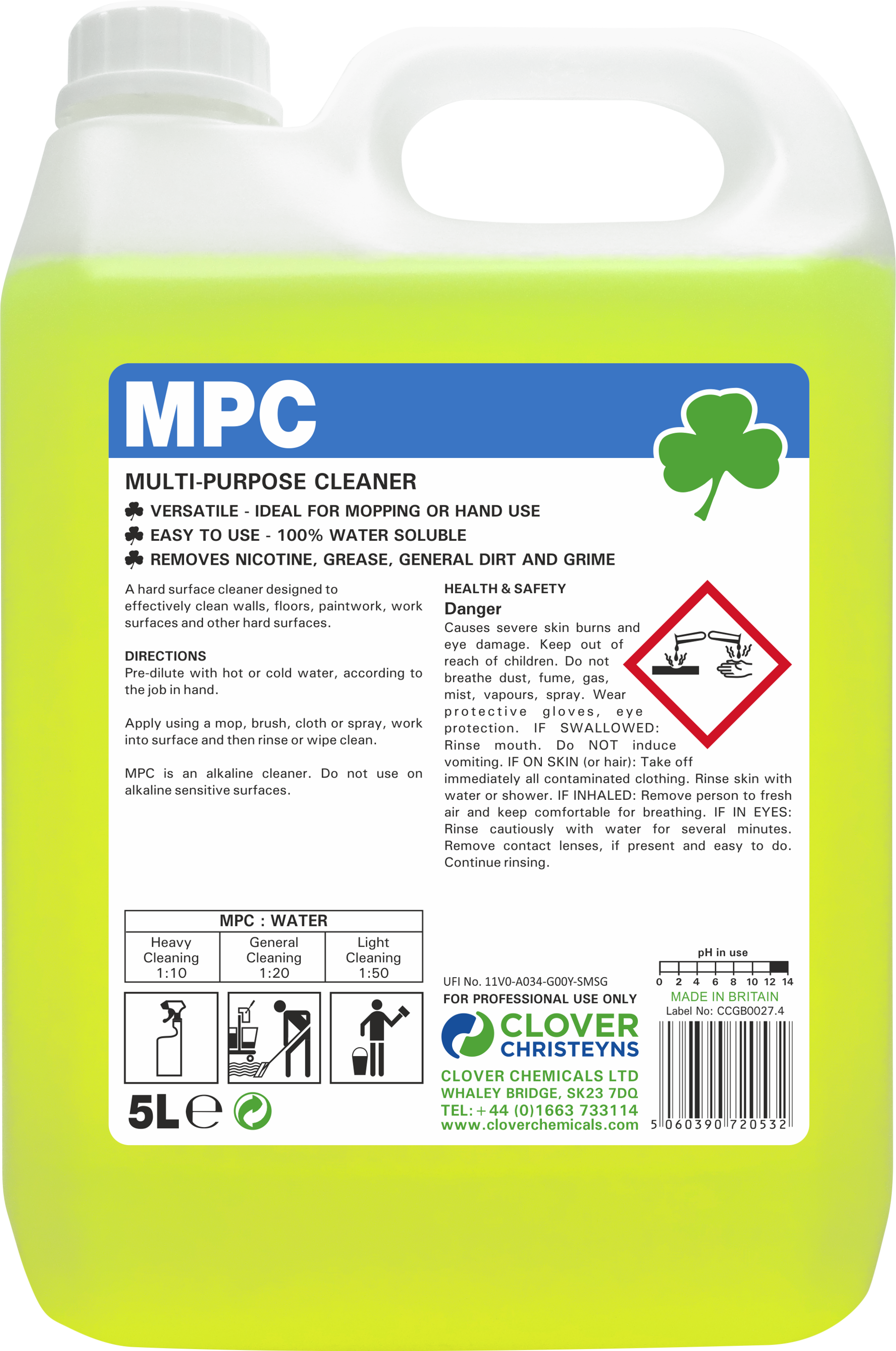 MPC
SKU:
Multi Purpose Cleaner
A fragrance-free multi-purpose cleaner for general dirt and grime removal.   A water-based, yellow liquid that is 100% water soluble for a clean finish and ease of use.  
MPC effectively removes nicotine, grease and general dirt from floors, walls, hard surfaces and synthetic surfaces.  
Ideal for use in offices, schools, colleges, food establishments, hospitals, shops, stores and airports.