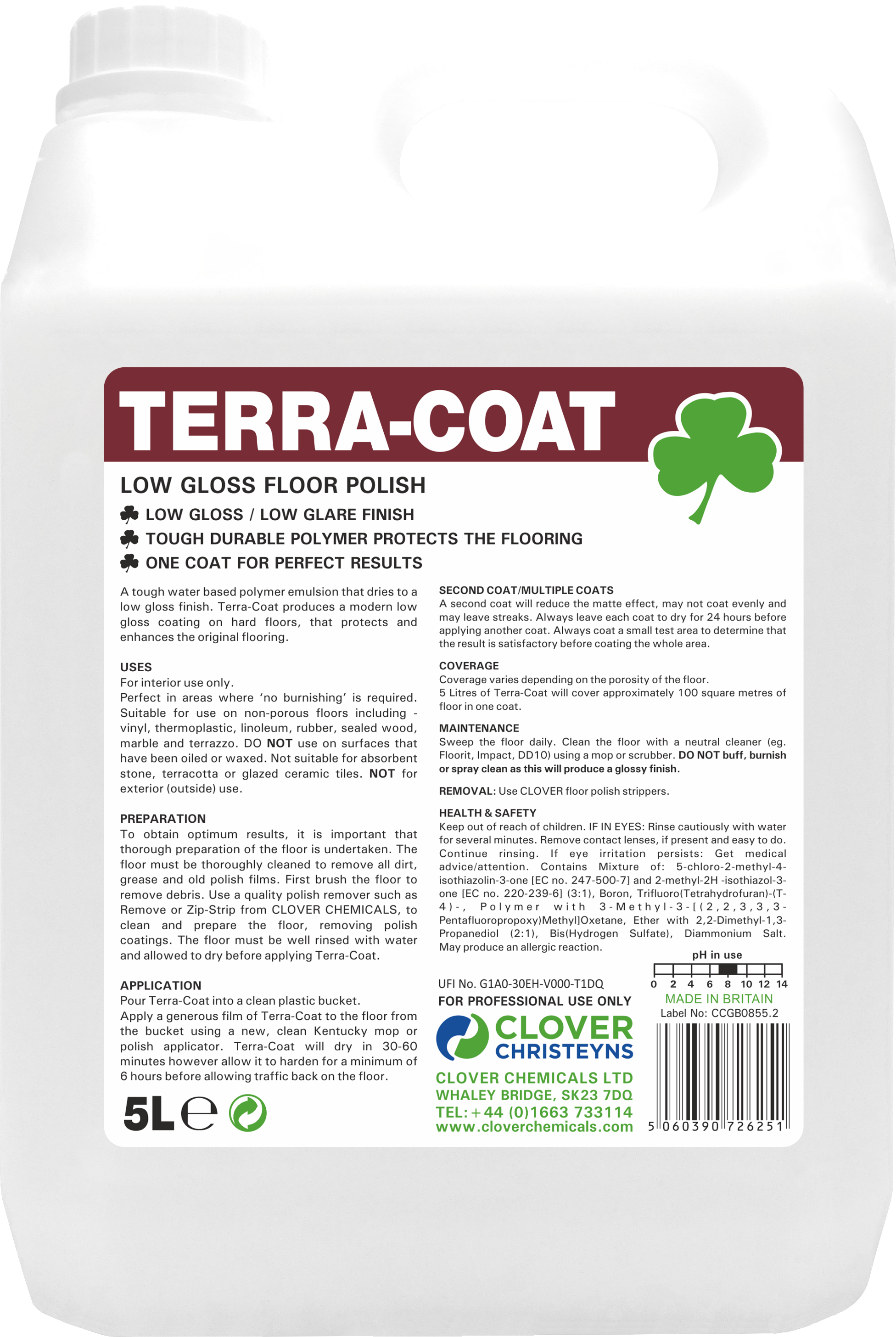 TERRA-COAT
SKU:
Low Gloss Floor Polish
A tough water based polymer emulsion that dries to a low gloss finish.  
Terra-Coat produces a modern low gloss coating on hard floors, that protects and enhances the original flooring.  
Perfect in areas where 'no burnishing' is required.  
Suitable for use on non-porous floors including - vinyl, thermoplastic, linoleum, rubber, sealed wood, marble and terrazzo.  
For interior use only.