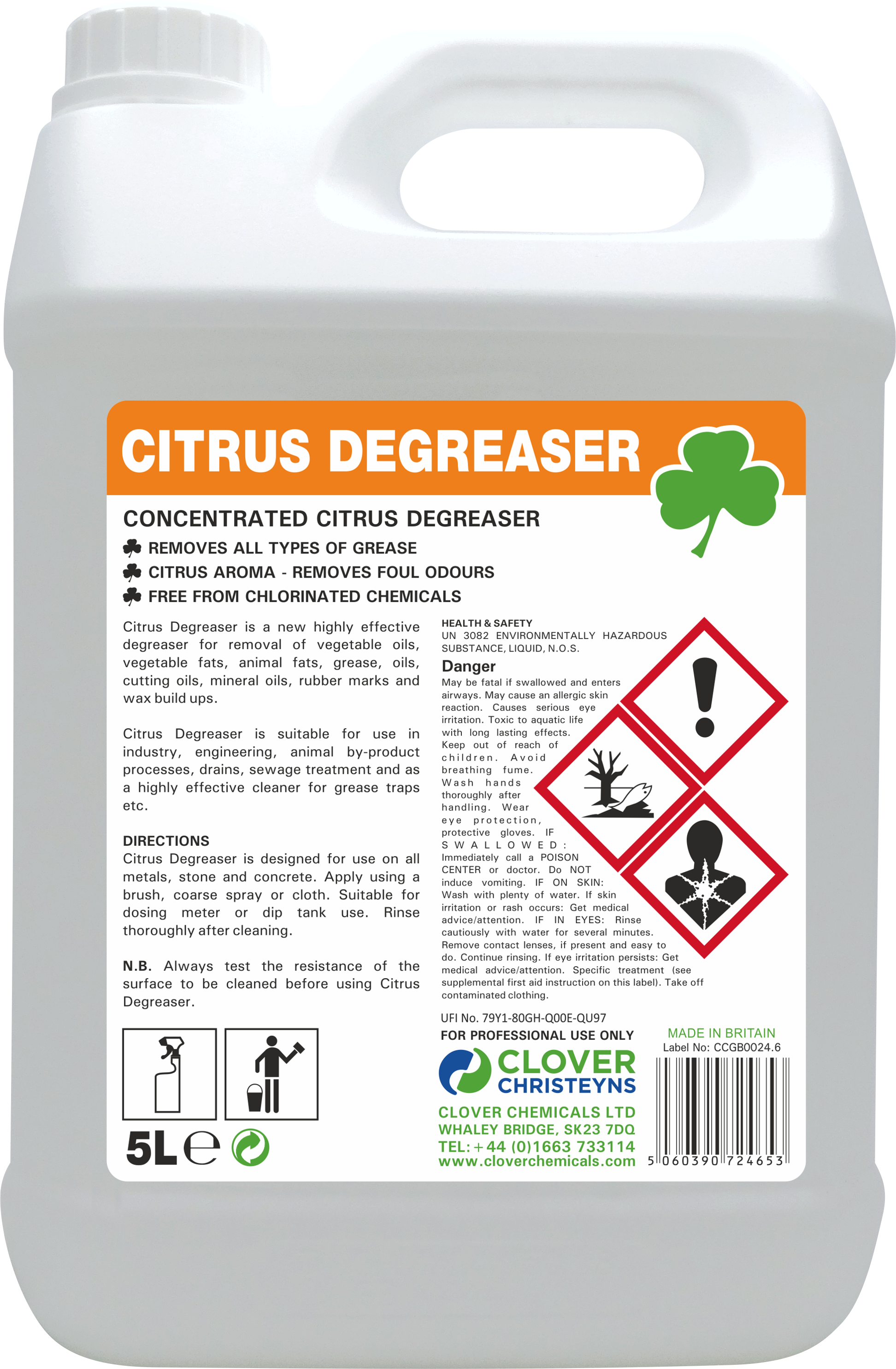 Citrus Degreaser
SKU:
Concentrated Citrus Degreaser
A fast-acting, citrus-based degreaser that liquefies oils and grease on contact, to leaves a fresh, orange fragrance.
A blend of water-dispersable citrus-based solvents, which emulsify with water for easy rinsing.
100% active water free formula.
A highly effective degreaser for the removal of vegetable oils, vegetable fats, animal fats, grease, oils, cutting oils, mineral oils, bunker C oil, inks, diesel, tar, bitumen, rubber, wax and asphalt.
Recommended for use in industry, engineering, animal by-product, processes, drains, sewerage treatments, and as a highly effective cleaner for grease traps