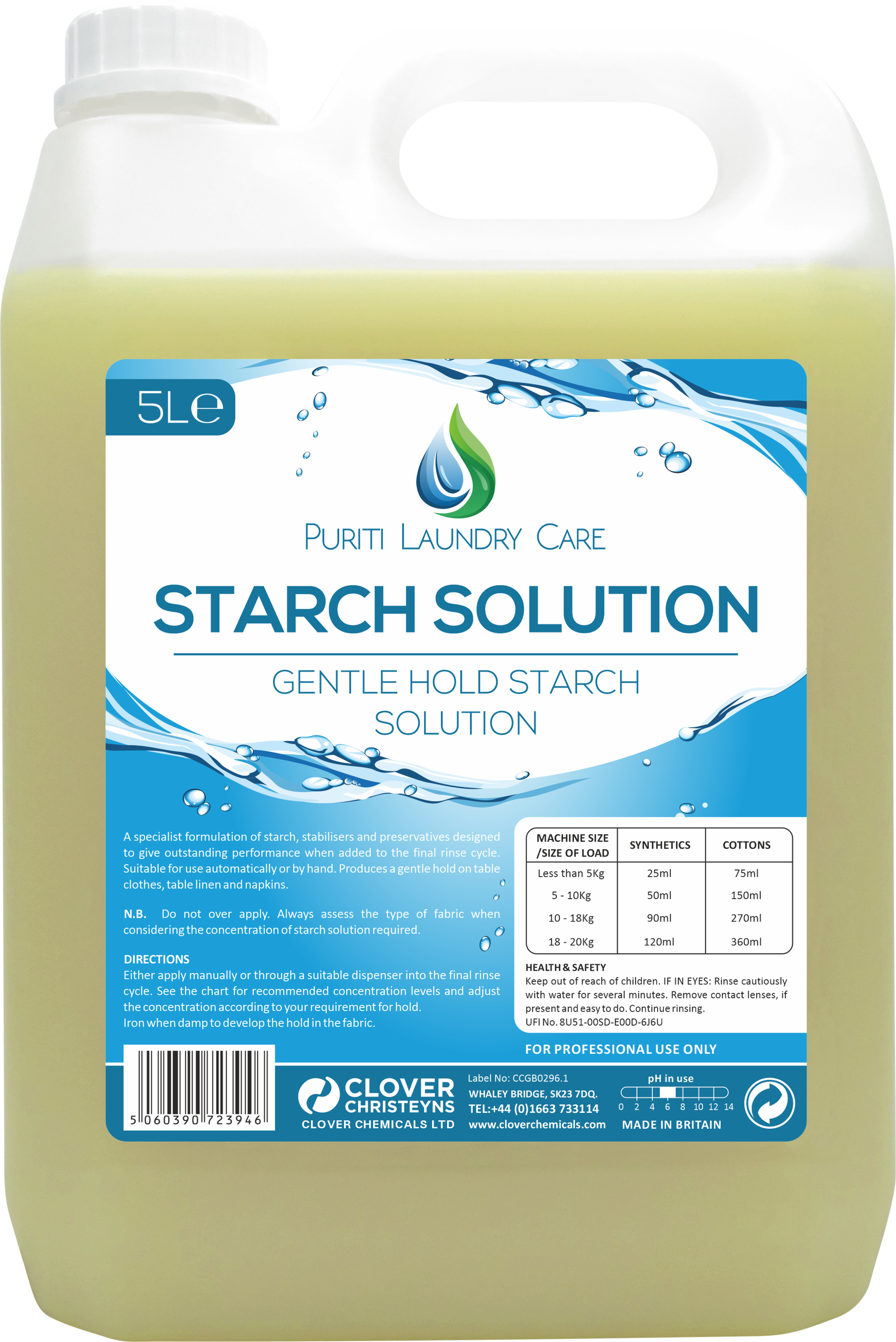 Puriti Starch Solution
SKU:
Gentle Hold Starch Solution
For use in automatic washing machines to give fabrics stiffness where required.
A special formulation of starch, stabilisers and preservatives designed to give outstanding performance when added to the final rinse cycle.
Produces outstanding results on tablecloths, table linen and napkins.
Ideal for use in large laundries; nursing homes, hospitals, and hotels.
Suitable for use automatically or by hand.