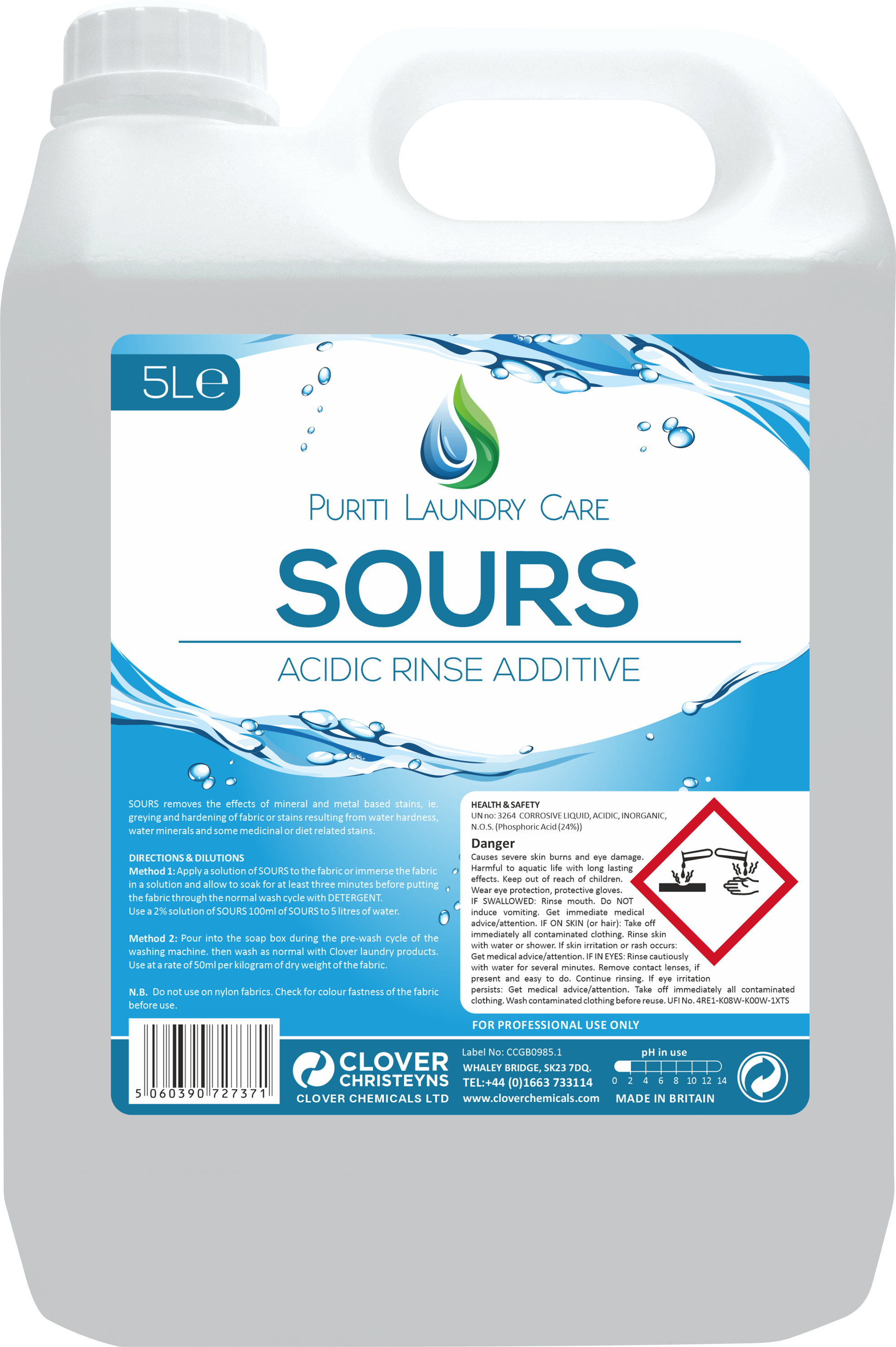 Puriti Sours
SKU:
Acidic Rinse Additive
Sours removes the effects of mineral and metal based stains, ie. greying and hardening of fabric or stains resulting from water hardness, water minerals and some medicinal or diet related stains.
Use Sours as a pre-soak before putting through the normal wash or pouring into the soap box during the pre-wash cycle of the washing machine.
Use on all cotton fabrics to leave a fluffy, brighter appearance.
Ideal for use in large laundries; nursing homes, hospitals and hotels.